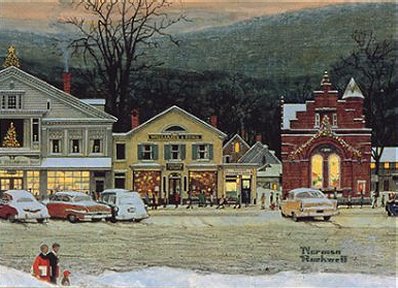 I want to take this moment to wish all of my readers, friends, and those friends I haven't met yet a very Merry Christmas and safe and happy holiday season. Regardless of your religious affiliation (if any), this is that special time of year when something is "in the air" that causes us to slow down, take a bit of a break, and reflect on all the things in our life that we are thankful for - family, friends, and a wonderful community of folks that makes our lives much richer.
Let's also remember, too, those who despair, are hungry and homeless, and have no family or friends to love them. Especially during these difficult economic times. For many in this world, December 25 means just another day to struggle to get through.
I hope all my readers are able to take a moment to gather their family around, like we do, and just spend a quiet minute or two. Let the hustle and bustle of the world slip away for a time. If you have to travel over the next few days (especially here in the Northeast where the weather's been rough lately) be careful and safe.
See you all in a few days!